Orangecrest, Riverside, 92508
The Orangecrest neighborhood's name reflects its citrus-oriented past where much of the area was utilized for citrus fruit production until as recently as the early 1980's. The neighborhood is a relatively new addition to the City where a major portion of the neighborhood was annexed into the City in 1986. The transition from agriculture to the suburban neighborhood that exists today began in January of 1984 when the County Board of Supervisors adopted the 1,514-acre Orangecrest Specific Plan. The neighborhood was developed as a master planned community with residential, commercial, educational and recreational uses. The Orangecrest neighborhood has continued to grow with recent City annexations expanding the City and neighborhood boundaries to the west by 947 acres to a neighborhood now totaling 2,461 acres.
Located in the most southeasterly portion of the City, the Orangecrest Neighborhood is bounded by the March Joint Powers Authority land to the east and south, the Mission Grove Neighborhood to the north and the unincorporated Woodcrest area in the County to the south and west.
Since the original 1986 annexation, Orangecrest has become a well established area and one of the most desirable neighborhoods in the City. Many young families choose to raise their children in the area, taking advantage of the many modern schools and public facilities. The neighborhood consists of predominantly single-family homes and, according to the 2000 Census, 91% of the homes in the neighborhood are owner occupied. A variety of retail uses are concentrated in the neighborhood shopping centers located at Trautwein Road and Van Buren Boulevard. Many popular stores and shops, such as Kohls and Fresh & Easy Neighborhood Market are conveniently close to the residents of Orangecrest.
Many fine public and private schools are located within the neighborhood, including Benjamin Franklin, Thomas Rivera, John F. Kennedy and Mark Twain Elementary Schools, Amelia Earhart Middle School, Martin Luther King High School, and Woodcrest Christian Middle and High Schools.
The neighborhood is well-served by public facilities and parks. The Orangecrest Fire station proudly stands ready to serve the neighborhood. Recreational needs of the neighborhood are served by the Orange Terrace Community Park, a newly developed 30-acre community park with a 24,000-square-foot community center and a 13,000-square-foot full service library as well as the Thundersky and Bergamont neighborhood parks. These fine parks provide ample amenities such as athletic fields and courts, exercise courses, picnic facilities and restrooms.
Make Orangecrest your Home in 2015!
Orange Terrace Community Park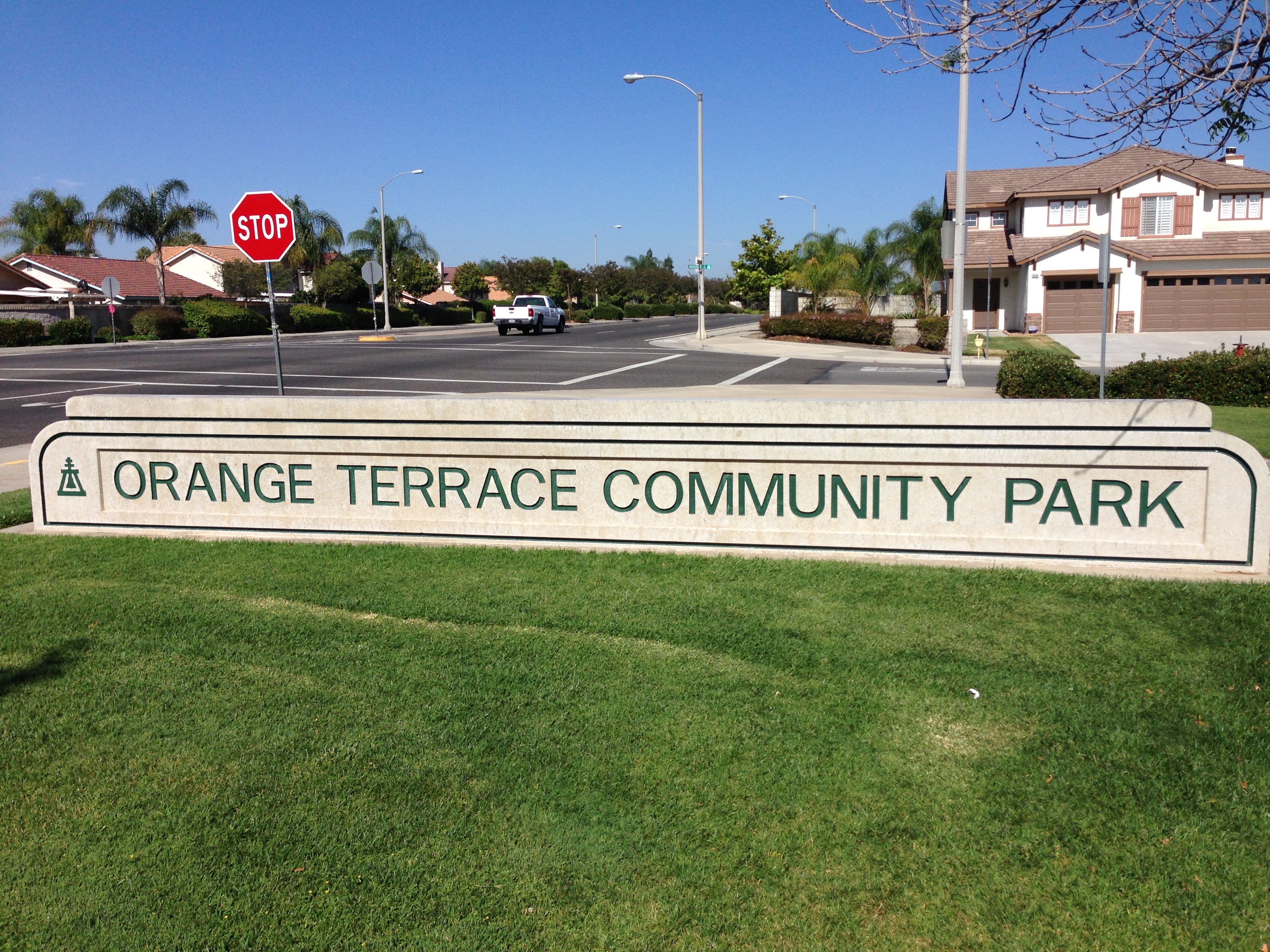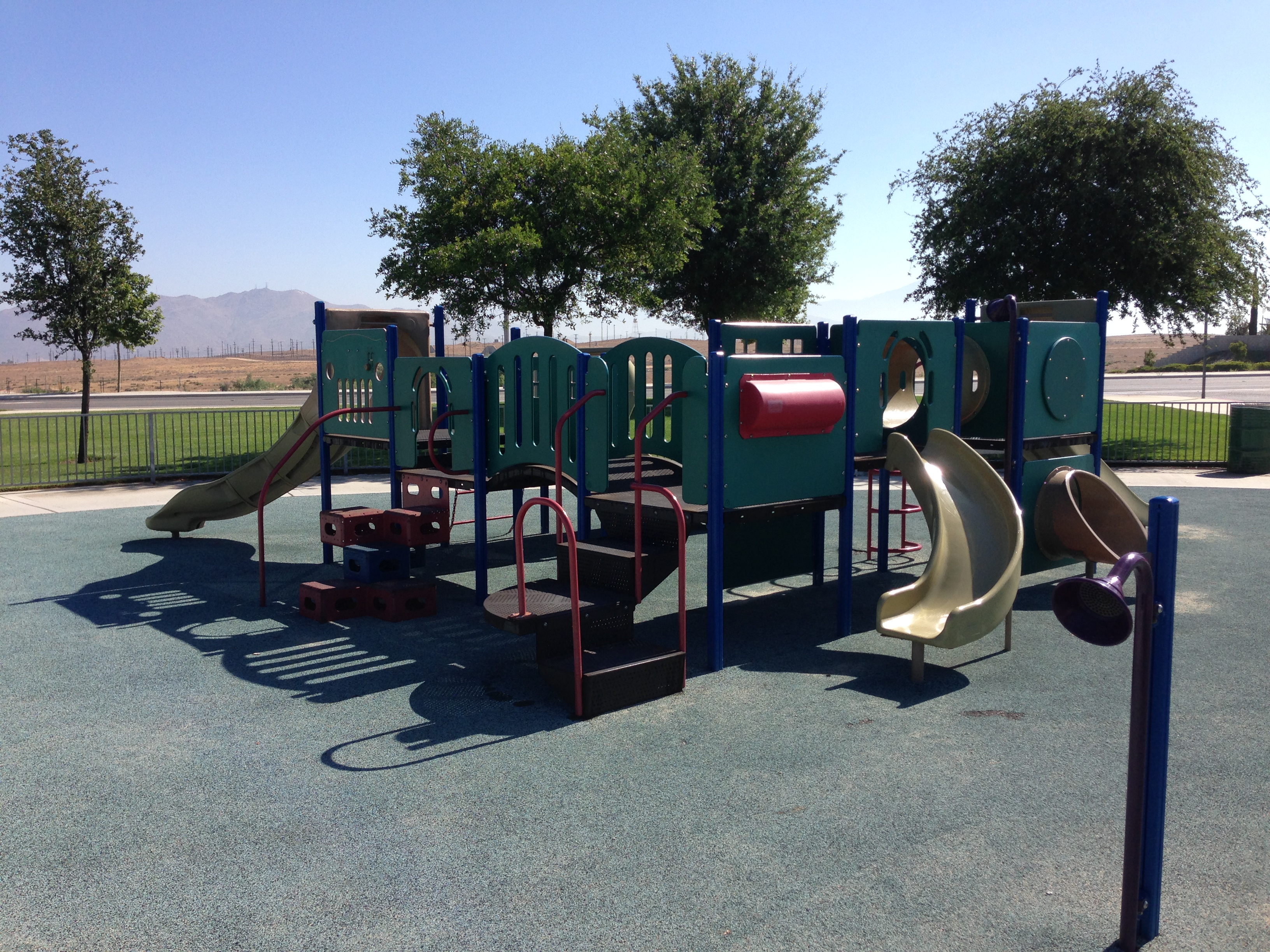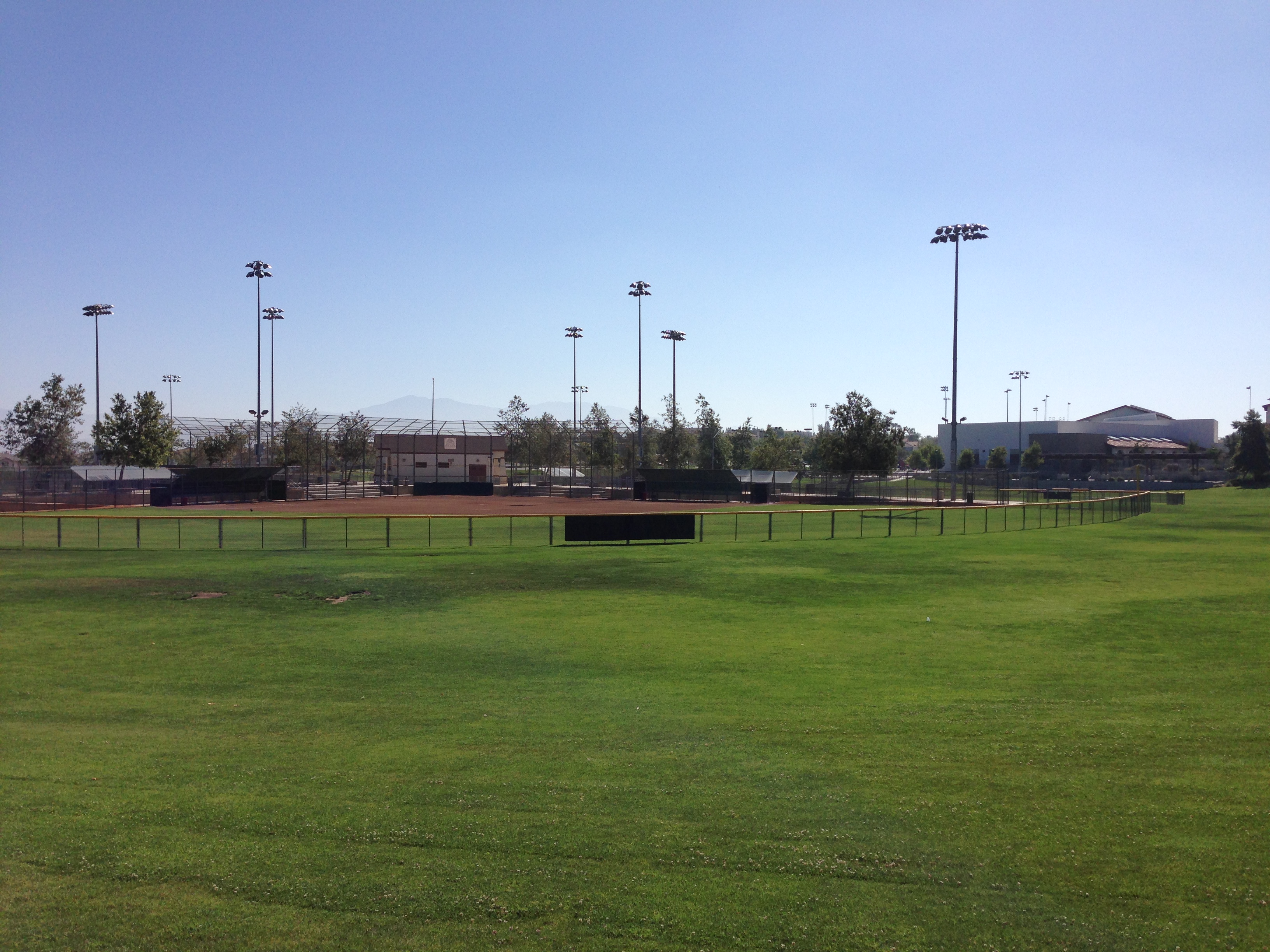 Baseball Field
Softball Field
Basketball Court
Community Center
Playground
Picnic Area
Covered Picnic Area
Restroom
Orange Terrace Library and Community Center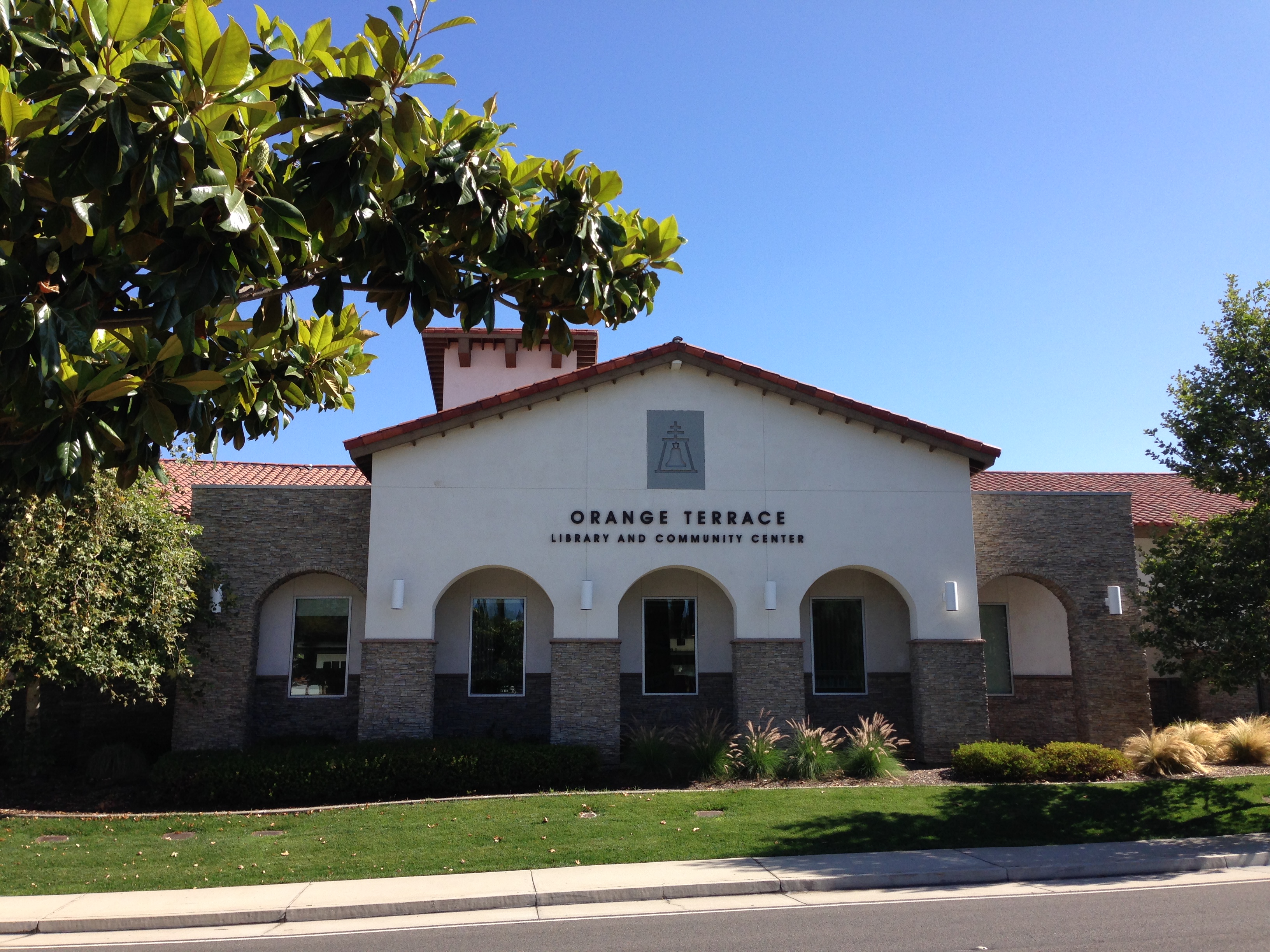 Branch Manager: Linda Taylor
20010-B Orange Terrace Pkwy
Riverside, CA 92508
(951) 826-2184
Hours
Monday-Thursday: 11 am - 7 pm
Friday & Saturday: 10 am - 6 pm
Sunday: Closed
The 13,000-square-foot library, located in Orange Terrace Community Park between Abrams Dr. and Deercreek Dr., opened on October 25, 2008. The library is adjacent to the Orange Terrace Community Center.

The library offers a wide variety of books, movies, CDs and audio books for all ages. 38 public computers and free wireless internet access are available. The meeting room seats 45.

The Orange Terrace Branch is the City's first 'green' library. LEED (Leadership in Energy and Environmental Design) certification was made possible by a $3 million contribution from Riverside's Public Utilities Public Benefits Fund.


Programs
After School Activities and other events: Check the library calendar (PDF).
Internet Services
This location offers library customers up to 2 hours of computer use per day. Unlimited WiFi is available for laptop & mobile devices. The library provides the ability to print from the public computers via SAM (Smart Access Manager). You may maintain up to a $20.00 balance on your SAM account. Black and white printing is $0.10 per page. Color printing is $0.25 per page.
The Grove Community Church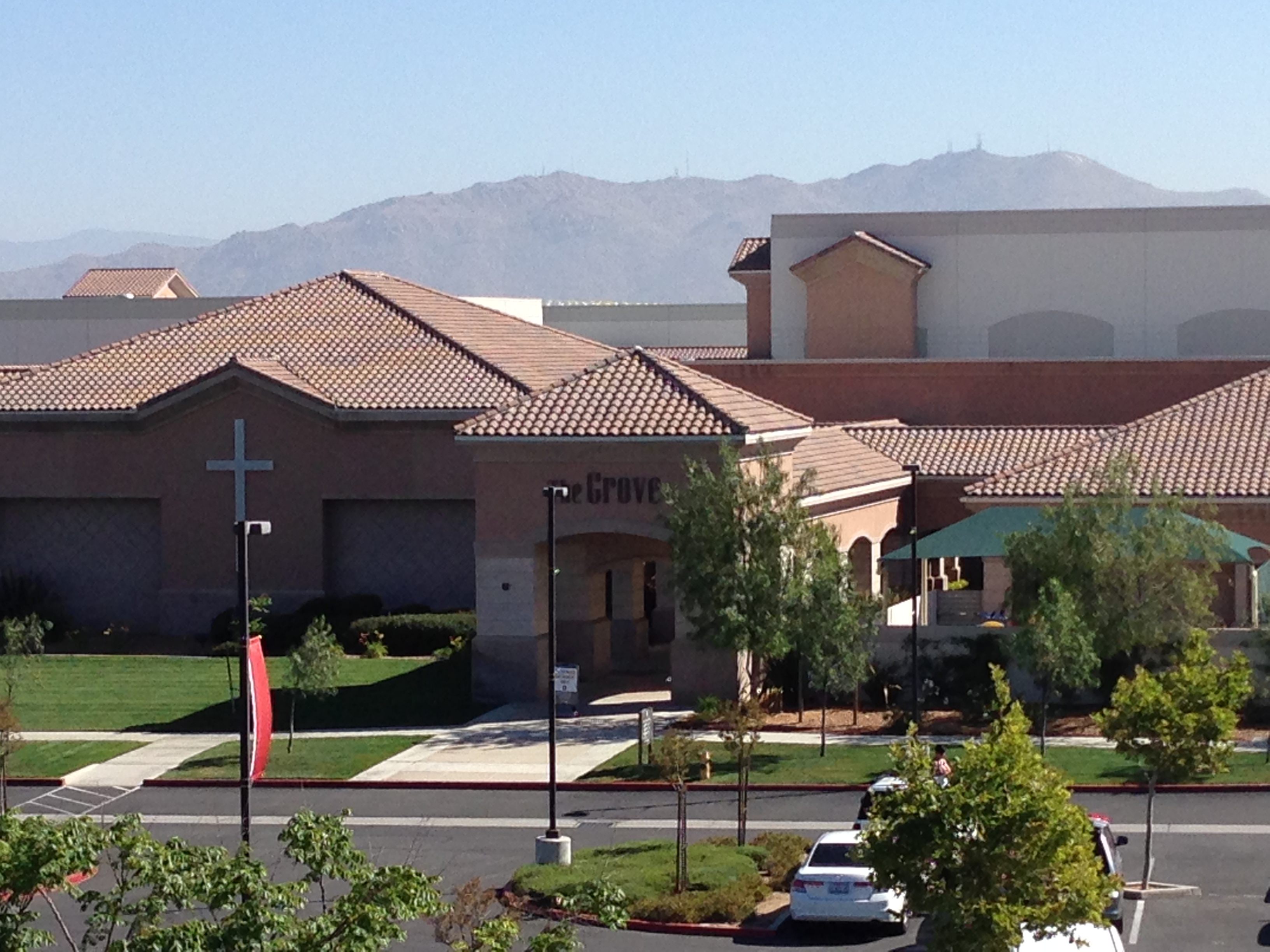 THE GROVE
COMMUNITY CHURCH
---
19900 GROVE COMMUNITY DR.
RIVERSIDE, CA 92508

OFFICE HOURS
MON - FRI: 8:00am - 5:00pm

P: 951.571.9090 ext. 0
F: 951.571.9091
New communities in Orangecrest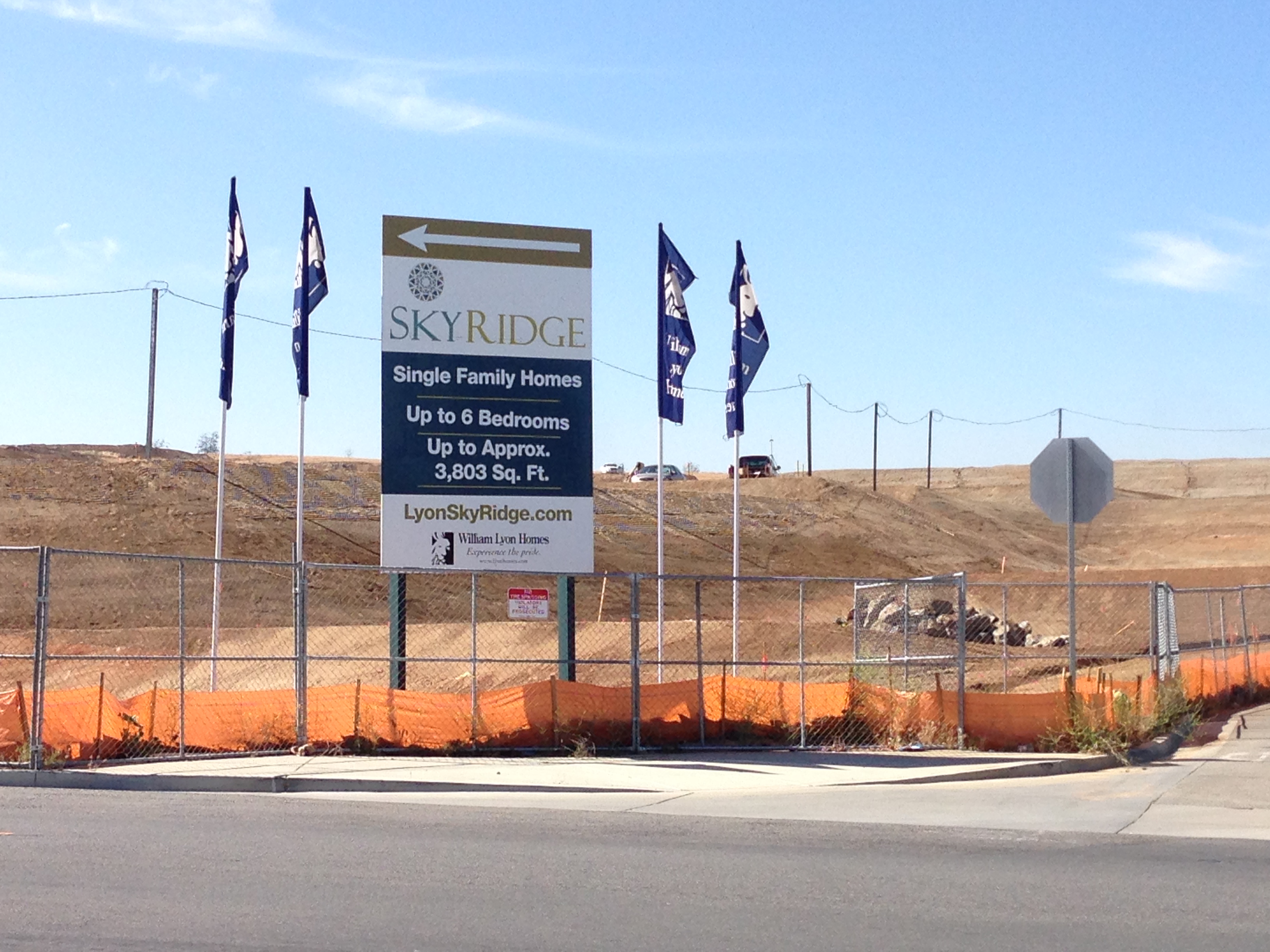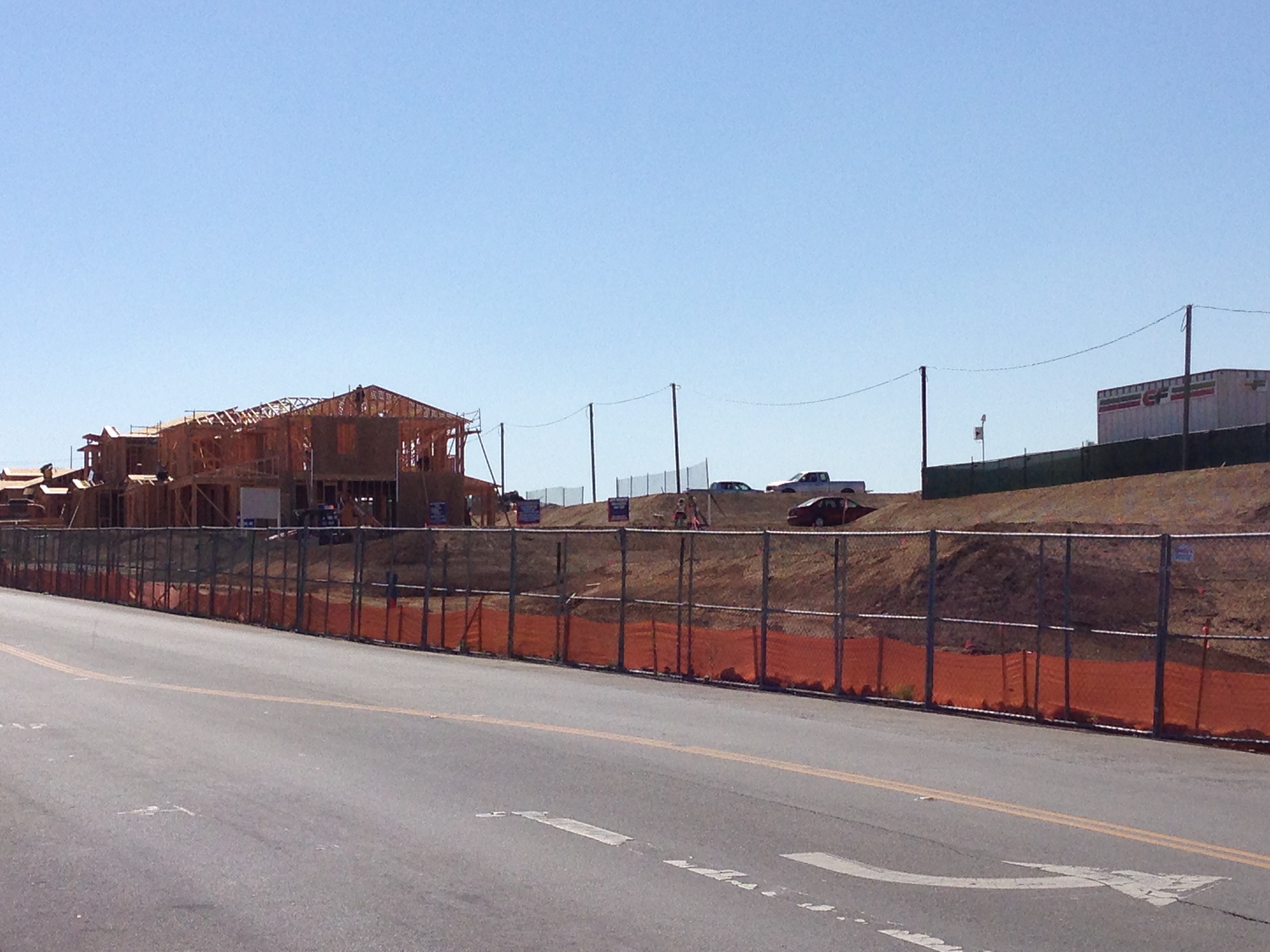 New Neighborhood Coming Soon! Sales Gallery Opens May 31st
SkyRidge will offer family-oriented homebuyers the opportunity to enjoy a spacious move-up new residence in the desirable Woodcrest area of Riverside. One and two-story single-family detached homes will range from approximately 2,575 to 3,803 square feet, with up to six bedrooms, large great rooms, three-car garages and optional rear yard loggias. Generous home sites with minimum lot size of 10,000 square feet will appeal to homebuyers who enjoy outdoor dining and entertaining. Many homesite locations will also afford distant views of the San Gabriel Mountains.
SkyRidge's location will offer homebuyers inclusion within one of the area's top-rated school districts and close proximity to sought after private schools like Woodcrest Christian High School. Its desirable setting will also be near popular shopping destinations, recreational amenities and worship centers, an important consideration for families seeking a brand new move-up home within a highly desirable school district.
Approx. 2,575 Sq. Ft.
3 Bedrooms
2.5 Bathrooms
3-Car Garage
Approx. 3,426 Sq. Ft.
4 Bedrooms
2.5 Bathrooms
3-Car Garage
Approx. 3,803 Sq. Ft
5 Bedrooms
4.5 Bathrooms
3-Car Garage
Visit SkyRidge Sales Gallery
Open Daily 10 a.m - 6 p.m.
18205 Krameria Avenue
Riverside, CA 92508
951.251.0916
Get Driving Directions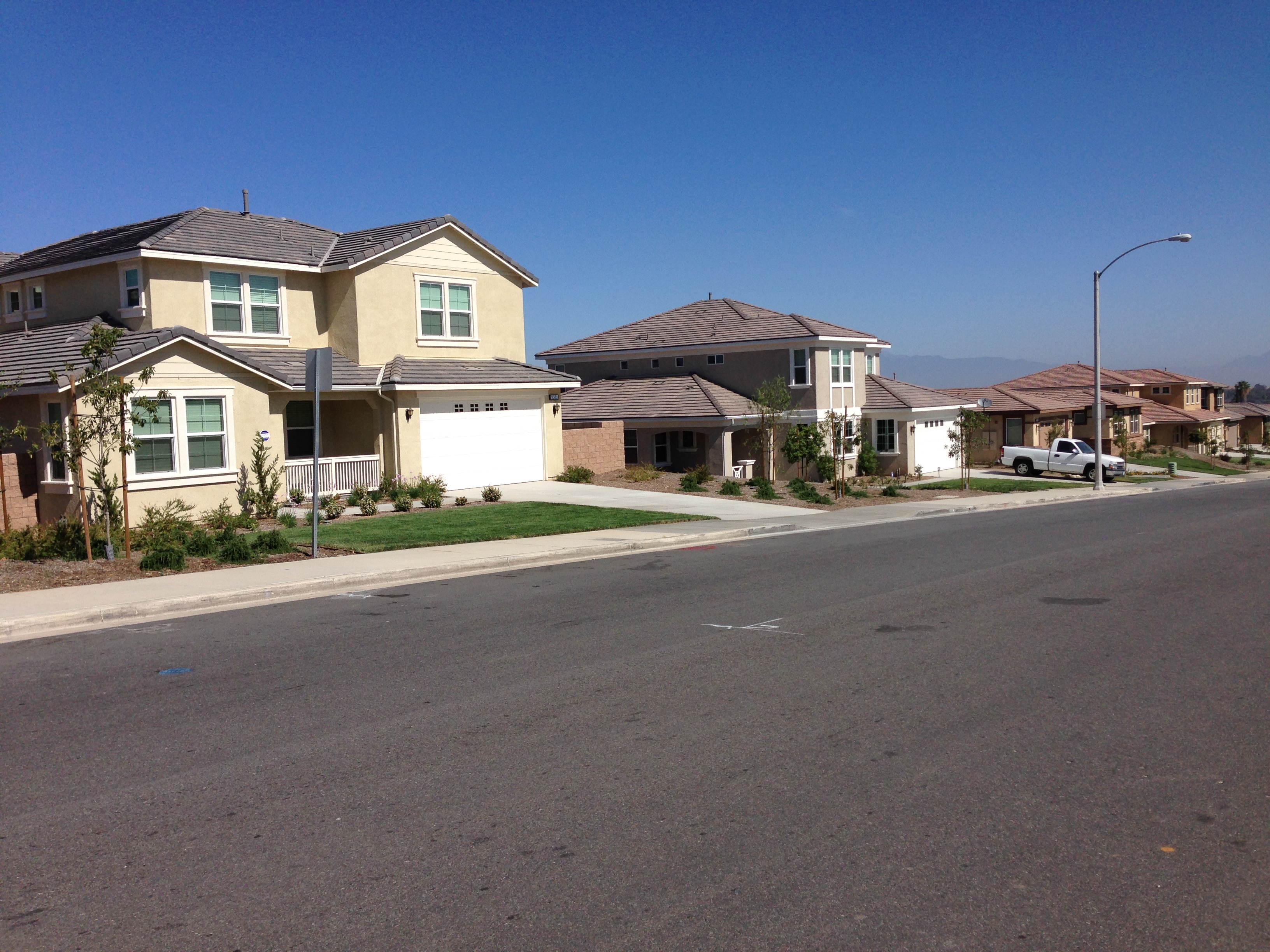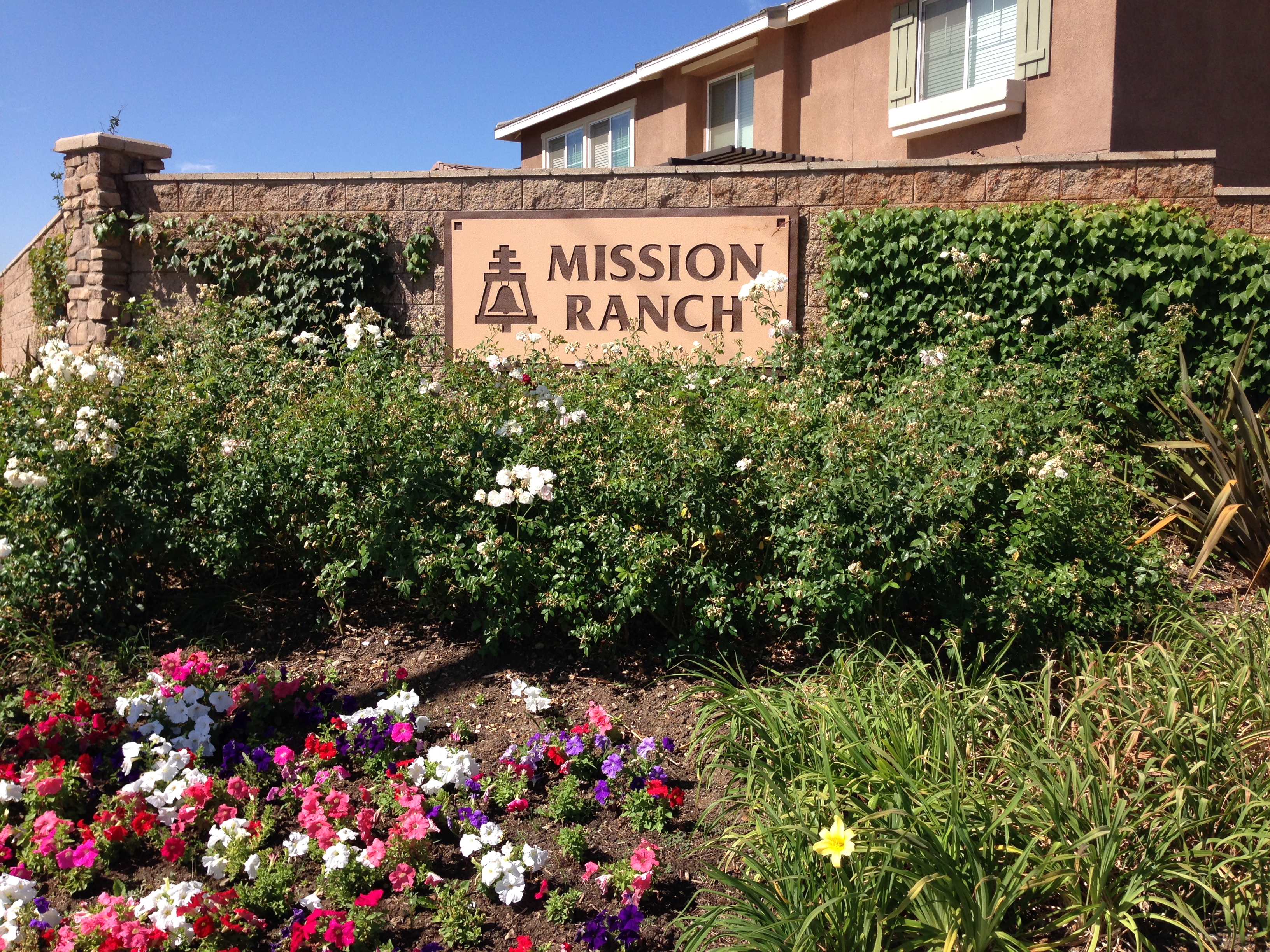 ----------------------------------------------------------------------------
The Intelligent Communities of the Year
| | | | | | | |
| --- | --- | --- | --- | --- | --- | --- |
| 2012 | | | | Riverside, California, USA | | Searching for sustainable growth, the bedroom community of Riverside is building a tech-based economy. The community has partnered with its universities to develop tech parks, incubators, business accelerators and mentoring programs. Carriers have deployed fiber and wireless networks reaching 80% of the city. A $1.6 billion revitalization program begun in 2006 is improving traffic flow, replacing aging water, sewer and electric infrastructure, and improving police, fire, parks and libraries. |
-------------------------------------------------------
Riverside Unified School District
3380 Fourteenth Street
Riverside, California 92501
(951) 788‐7135
Superintendent of Schools Rick Miller Ph.D.

Board of Education
Tom Hunt
Gayle Cloud
Kathy Allavie
Charles Beaty
Lewis Vanderzyl
Website: www.RUSDlink.org

District Facts:
RUSD is a leader in Innovation in Education, offering online learning through the Riverside Virtual School and state-of-the art technology in classrooms throughout the district.
RUSD was among the first districts in California to include digital textbooks as supplemental learning materials.
The Riverside Unified School District includes 48 schools and also offers a comprehensive adult education program.
RUSD is the 15th largest district in California and encompasses approximately 92 square miles.
Total enrollment is approximately 43,000 K-12 students and nearly 7,000 Adult Education students.
RUSD's 47 schools include 30 elementary schools, 1 special education preschool, 6 middle schools (grades 7-8), 5 comprehensive high schools, 2 continuation high schools, 2 alternative schools and the Riverside Virtual School.
RUSD maintains one of the largest Advancement Via Individual Determination (AVID) programs in the nation.
RUSD students have garnered numerous regional, state and national awards in Mock Trial, Science Fair, History Day, and Envirothon competitions.
RUSD employs approximately 5,000 classified and certificated employees.
In 1965, Riverside Unified was the first district in the nation to voluntarily integrate its schools
More than 40 languages are spoken by RUSD students and their families.
Things You Should Know About Riverside Unified:
RUSD schools have innumerable State and National academic titles and athletic championships.
26 RUSD schools have been honored as California Distinguished Schools. Some schools have been honored multiple times.
3 RUSD schools have been named National Blue Ribbon Schools.
79 percent of 2008 graduates who participated in a postgraduation survey (a total of 1,962 students) reported that they were enrolled in college.